LAMELLA- AND FOLDING ROOFS
You have found a favourite place outdoors, but don't want to drag your furniture under the roof every time the next rain approaches? Then you are well advised to use a lamella or folding roof. Folding roofs are like the roof of a cabriolet: when the sun is shining, they can be opened completely and your gaze can wander into the sky. Closed, the folding roof made of textile fabric protects you absolutely rainproof. With this folding roof you create Mediterranean flair in your home.
WOULD YOU LIKE TO REALISE YOUR OWN PROJECT?
You dream of your own project and want to beautify your house? Then contact us today! We would also be pleased to submit you a non-binding offer. The easiest way is to send us two photos from different angles. If you wish, we can visit your premises and advise you on various possibilities.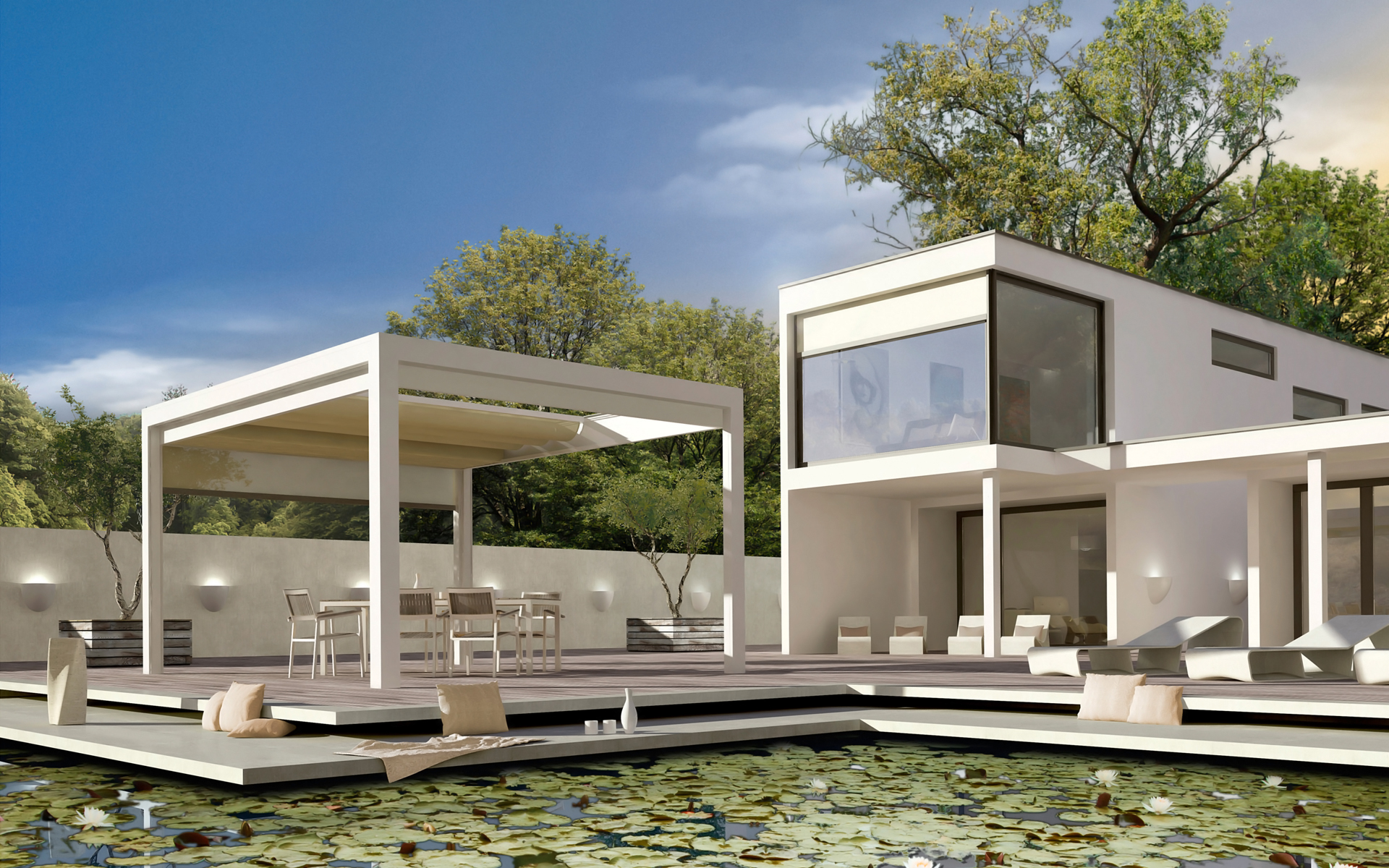 Lamella roofs reliably protect you from sunlight on hot days and at the same time guarantee good air circulation, just like a natural air-conditioning system. The only thing you have to do to enjoy this is to open the lamellas. Closed, they offer safe protection against rain and wind.
The durable and easy to maintain lamellas are made of high-quality aluminium. The application possibilities are manifold. Beside the beautiful terrace pavilion roofing, over the simple temperature regulation with your favourite place up to the roofing of the way between buildings. The equipment and colour will be individually adapted to your needs. Enjoy the wonderful play of light and shade under your new lamella roof. We will be happy to advise you.
Monday to Friday
8.00 to 12.00
13.00 to 17.00
Vladimira Nazora 25
40327 Donji Vidovec – Croatia